[quote=mander][quote=joy of vaping]pushing down on the pedals creates a moment wanting to rotate your body backwards around the saddle. The harder you pedal, the more you unweight your upper body, like what ergott said. The more setback you have, the larger the moment caused by pedaling.
longer reach is good because it lets you tilt your pelvis forward and extend your back + neck into a more natural position (excerpt from an academic paper I found a while back):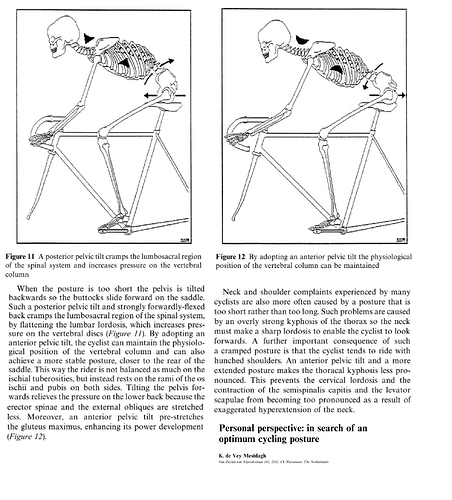 [/quote]
omg i remember those skeletons. Ive been wanting to see that again since you last posted it, just couldn't find it. Thanks and i will be adding this to the spreadsheet.[/quote]
As setback increases does stem length need to decrease?