so i hit a pothole while i was riding around with some friends last week.
flatted my rear, and put a little crack in my hed3
i peeled back the tire a little bit and realized that under the tire isnt damaged at all.
so i decided to repaire it myself.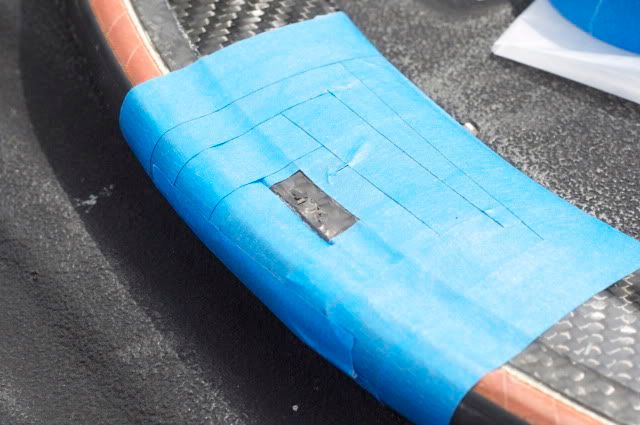 i just put a dab of resin on it, then wax paper and a little peice of wood taped down really tight

ill take photos after its dry and when i sand it
we'll see if this was a good idea