[quote=dmotobear]I REALLY need a mtb now… and I happen to be BROKE.
Opinions:
Singlespeed rigid: Cheap and could be fun
Singlespeed w/ fork: Still cheap
This bike: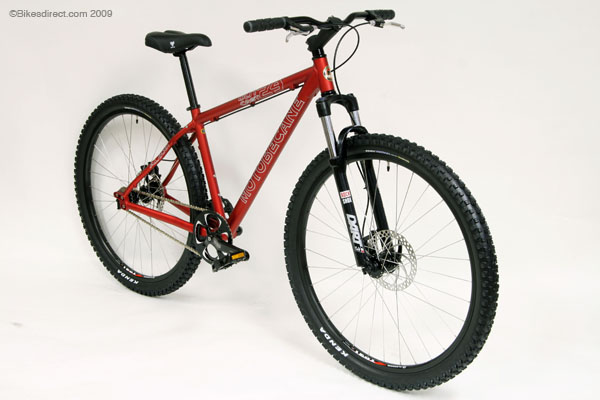 I could always add a cassette out back…
Or a full on 29'r hardtail with xt or something…
PS. Is singlespeed fun to race? I NEEDED gears quite a few times on the course last week… like long drawn out steep climbing in the granny gear… do you just walk the long climbs? I rode my ss cross bike out on the trails and was fine most of the time… but tis painful.[/quote]
I'd suggest the geared Windsor over that, it's the same price and has a better spec. You could always make a singlespeed out of it.