I really want to build up a fat tire/fendered road bike that can take MTB tires, as well as racks. That way it will cover mixed terrain riding, poor weather, commuting, camping/touring bike, and trail riding. Basically everything else that I don't want to/can't do with my road bike.
The Singular Peregrine seems to meet all my wants/needs. (Not huge on the eccentric BB, but I can deal. Plus can convert to SS for winter if I wanted…)
I was originally planning on putting some sort of Shimano 9 speed group on it, for cheapness of cassettes/chains even though I'm not a huge fan of Shimano hoods. Buuuut, I was browsing BD and saw this…thing.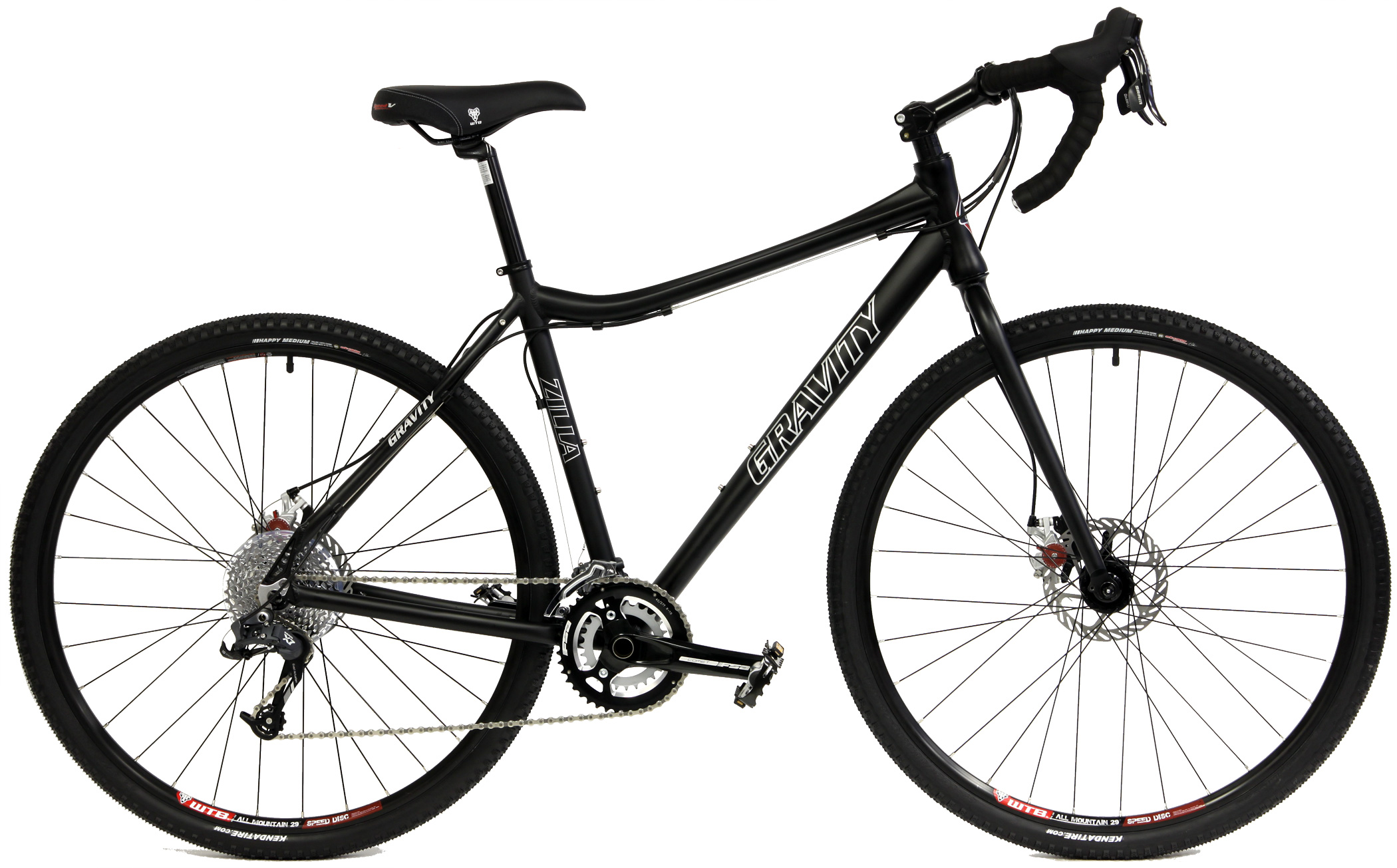 The 'Gravity Zilla XX'… Now, don't look at the frame or the shitty cockpit components.
I was thinking about buying that thing, selling the frameset, and cockpit junk and using the group, brakes and wheels/tires (for now) on the Peregrine. (I'd use different cranks though - something 46/34.)
I think it'd probably be cheaper than buying components new - especially after selling the frameset/cockpit junk.
What do you guys think? Good idea, bad idea?