Post your scores here.
I'm not going to repost what I got a third time but I will elaborate some more. I'm going back on Tuesday to dig through all of dude's parts. He wouldn't let me get at it. Hope to find some dope shit.
Edit: Fuck it
Cross post x 2
"Saw an ad on craigslist for a nice chrome Silca pump with a Campy presta head for 7.00 up the road from me. Made the drive, bought the pump and a Designer '84 Ciocc frame and fork with a cracked chain stay, record headset and bottom bracket for 10.00.
I asked if he had any records and scored some rare records including this one for .40.
http://collectorsfrenzy.com/Details.aspx?id=360235460064
And this one.
http://collectorsfrenzy.com/Details.aspx?id=280488584259
I didn't know where to post this. Can we make a score of the day thread"
More on the frame: He attempted to fix it by attaching some weird ass metal band around the break and using construction adhesive to hold it into place. The frame is beat and it looks like someone touched up A LOT of the paint. 10.00 though.
Should I have it fixed? It's my size.
Edit again: Pictures of frame.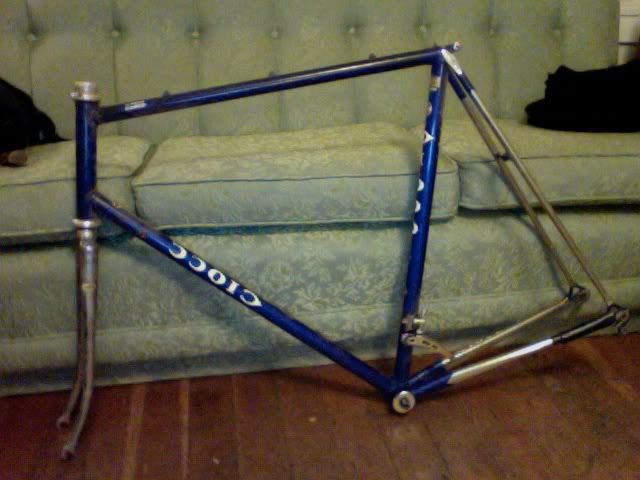 Band around break. Construction adhesive and bolt. Messy.