28c back/25c front on my sweet fixie
NOT FAT ENOUGH
I want to see 40's squeezed into race frames
Road race frames? That doesn't exist.
[quote=blickblocks]NOT FAT ENOUGH
I want to see 40's squeezed into race frames[/quote]
hell fat i'm gonna have to go down to 25c in the back when i put fenders on maybe you should just browse surly or that kilowt is more your speed
Kind of the exact opposite?
[quote=biekridder]
do i spy peen?[/quote]
Likely just pubis bone on pelvis.
Not too fat, not too fast…

…?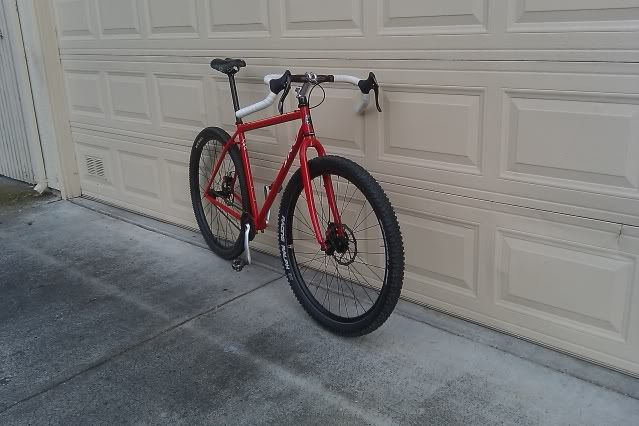 [quote=Cy Trivialities]def not fast

[/quote]
cy, i like you and am glad that you scored this from serotta forums, but holy fuck that brake cabling
lol that rear housing part? i ran outta ferrules, and these ones were stuck on the piece of housing, so i didnt wanna rip it off with a plier and risk crushin it.
Or the drop levers on the wrong sides part? lol i fixed that after i took the pic.
[quote=Cy Trivialities]not sure if fast.

[/quote]
looks like it has potential. it'd be semi-fast with me on it.
[quote=DDYTDY]Not too fat, not too fast…

[/quote]
should have some those in 25mm soon.