i have been having lower back pain lately. i'm wondering about my bike setup.
this is my current setup, more or less (saddle may be a couple mm higher or lower adjusting for different pedals)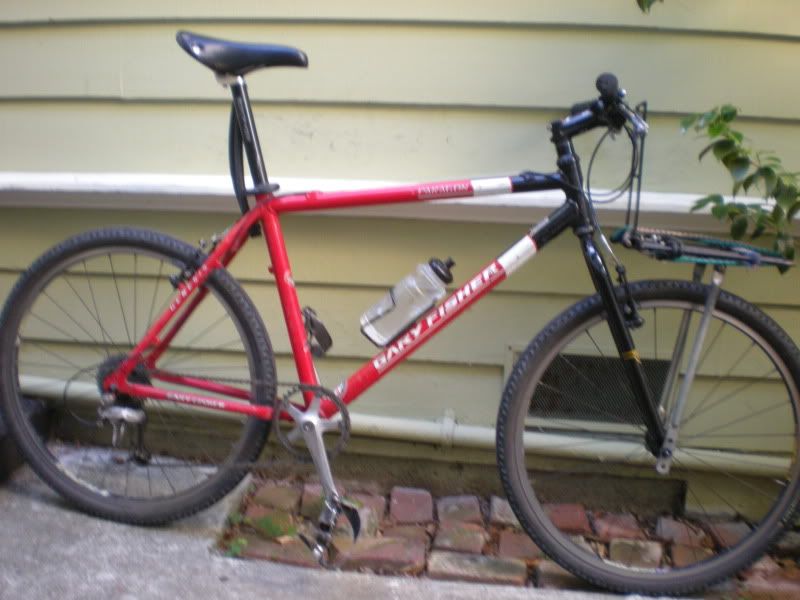 it's about the most upright position i've ever had. and my back pain is getting worse all the time. i am almost certain that it's connected to my setup.
i don't think it's being more upright that's doing it, not as such, but i generally have had more drop and more reach and have been more stretched out. i wonder if the change to being more upright and closer in has put more pressure on my lower back? if i need a longer stem and maybe flat bars (bar options are super limited coz cetma) to stretch out more?
i'm going to experiment this weekend with different stems and bars. but am i just making shit up? could switching to a more upright position be putting more pressure on my back? or do i just need to spend more time stretching, doing yoga, etc? of course work is a problem, if i could take it easy on my body, i would, but that's a luxury i don't have (haven't for a while, pretty sure that's part of the problem). all i know is that my back hurts and i have an idea of how to change my setup that might help, but it's counterintuitive–upright = good for back, right? but i'm wanting to get a little less upright, or at least a little more stretched out.