Discussion of kids' bikes goes here.
My daughter's 5.
I'm gonna get her one of these Haro Annex Minis any minute now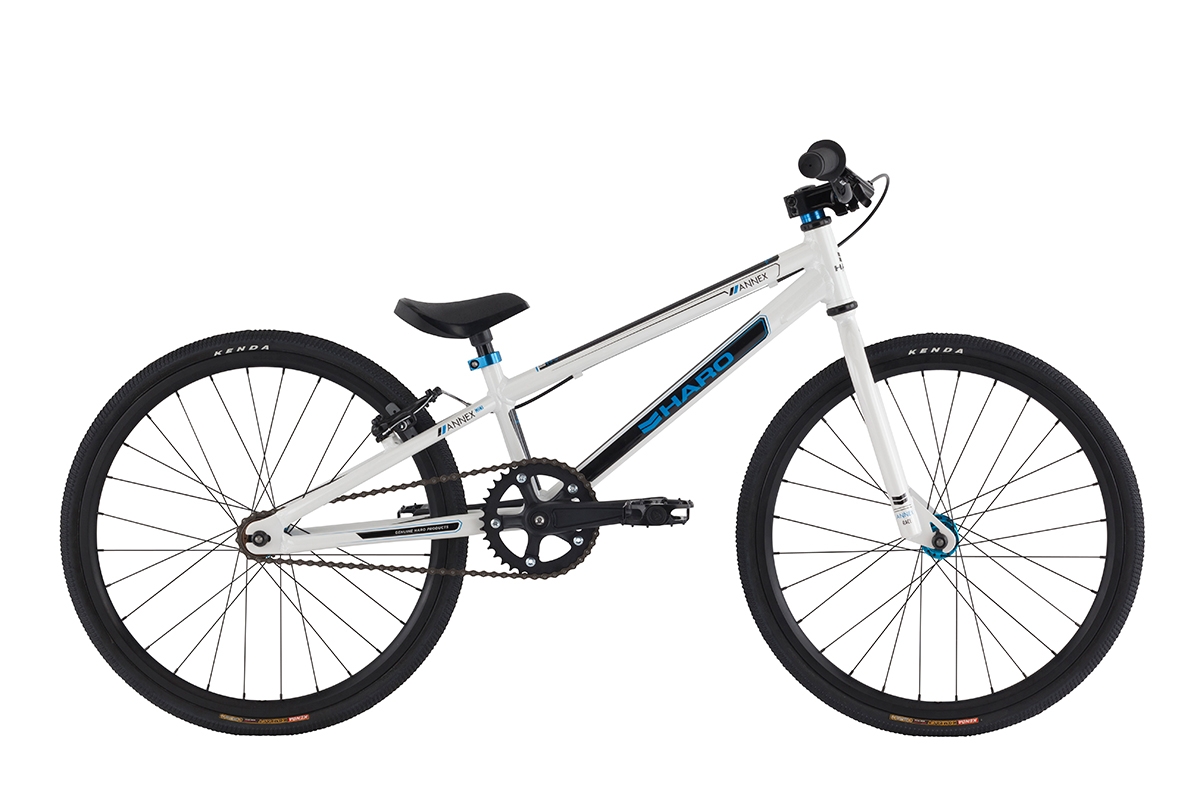 it's got a 17.75 TT, weighs 16 pounds, 20" wheels, retails for $399, and comes in Frozen approved colorway
Haro also makes a micro mini with a 16.75 TT, but has 18" wheels, which there's not much in the way of wheel or tire options for.
I'm getting a Haro because my shop sells Haro and I can get it cheaper than used stuff pops up on CL for. I'm sure a Redline or whatever is good too.
Fuck yeah! I can't wait until this thread will be more relevant to my interests.
In the mean time I ordered one of these for babby so as soon as she's ready there will be a balance bike in the house ready to shred on.
we've got a Specialized Hotwalk that Agnes zips around the patio for hours on, even though she's outgrown it. It gave her the confidence to ditch the training wheels no problem. She does a trail-a-bike for longer rides.
I can't wait until the kids are old enough to rip offroad. I have a huge boner for the Spawn bikes. http://spawncycles.com/shop/spawn-cycles-savage-2-0/#prettyPhoto
I've heard that making a balance bike out of regular kid's bike doubles its value.
Pop cranks/chain off for push-mode, when kid learns balance put the cranks/chain back on and you have pedal bike.
True for bigger kids for sure but lots of the 12" bikes I have seen still have a higher seat and standover than most balance bikes.
Yeah the true balance bikes go much lower.
Rosy (2 + 2 months) can sort of totter around on her Adams balance bike but doesn't like it that much. Too heavy I think… it freaks her out when it starts to fall down. Ima give it a couple more months.
Yeah mine is 15mths. I'm just going to put the balance bike in the house against the wall so she can chew on the grips for now. When she wants to pick it up she can. The alloy balance bikes are nice though. We sold a handful of like a bikes before Striders dropped and they were so much nicer but parents didnt want to drop $280 on a balance bike no matter how light it was.
Most 12" kids bikes are hella heavy too. So there's that.
My kid was on a Hotwalk at 18 months. Totally worth hunting one down.
He's on a 12" Hotrock right now, and fucking hell it is heavy. I ditched the giant boat anchor steel BMX bars in favor of some cut down 22.2 Sakae flat bars with a little sweep though. It does seem to handle pretty well for the little dude but he has basically outgrown it.
Looking to size up right now. The Islabike 16" deal looks pretty ok. Also looking at Redline Micros. Any 16" BMX recommendations? It seems like there isn't much middle ground between spendy and big box garbage.
Maya is on a 16" Hotrock presently setup like a balance bike.
Put together a balance bike for me so me and my son (3) can get our balance on together. He thinks it's the greatest thing ever.

Welp, we may be looking at a Redline micro soon.
'bout to throw some cranks on there.
Just checked it out. Way too big to the point a test ride seemed like a bad idea.
Eli 2y 4m has the Performance balance bike. It's a nice package, and he's really started to take off on the balance aspect.
Issues: 1. It's heavy. 2. Patching 12" tubes sucks.
If I had to buy again, I'd opt for the strider. 1/2 the weight and the solid tires are pretty decent.
We have a Kinderbike and I have to say, the Strider is much lighter. The wheels kinda suck, though.
Ro has an appointment at the Islabike showroom in Portland on Friday. I really can't get over how fucking bourgeois Portland that is, but whatever. That's probably what the little dude is getting for littlebearmas this year.