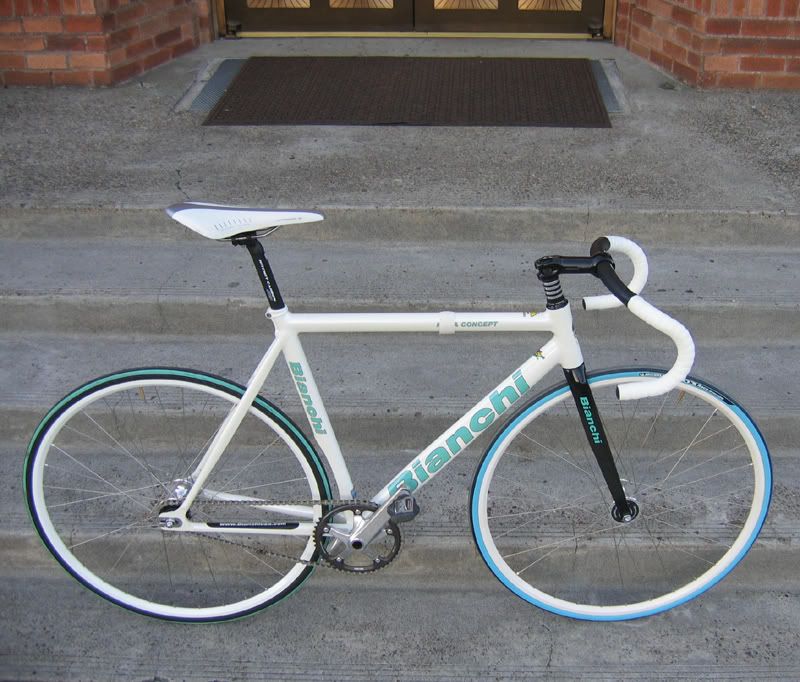 Short story: I'm replacing those white rims with more Aeroheads. Velocity sells them in NMSW black and celeste, and I don't feel like getting a pair powdercoated again to get that custom NMSW white. What color would you stick on there?
Long story: on the way to ride my Concept at the track for the first time, some guy's trailer attached to his pick up truck swung around through a curve and clubbed me while I was riding in the bike lane. This pushed me into a curb on the right side and a pretty gnarly crash, luckily no injuries besides a little road rash.
The bike's mostly fine (still gotta get that alignment checked with the FAG2, but it measured fine with calipers/string method) but the rims are trashed. I plan on just re-using all the spokes I can and replacing a few if they're too messed up, and building with the same rim (Aeroheads). Don't want to get my shit custom powdercoated again, too much $$$ to justify.
Update: my Photoshop skills at hand, so you can get a better deal of this tarck situation… oh yeah, the celeste is not the actual color of the Velocity rim, just a crappy Photoshop color IDing on my part, trying to get a color that was somewhat celeste-y.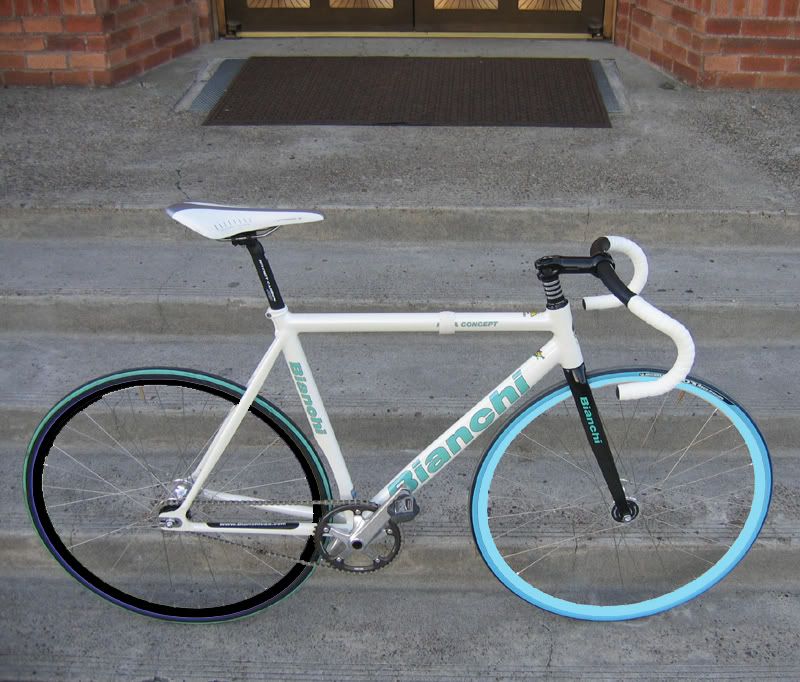 and there's a nice pic of a Concept with black Aeroheads.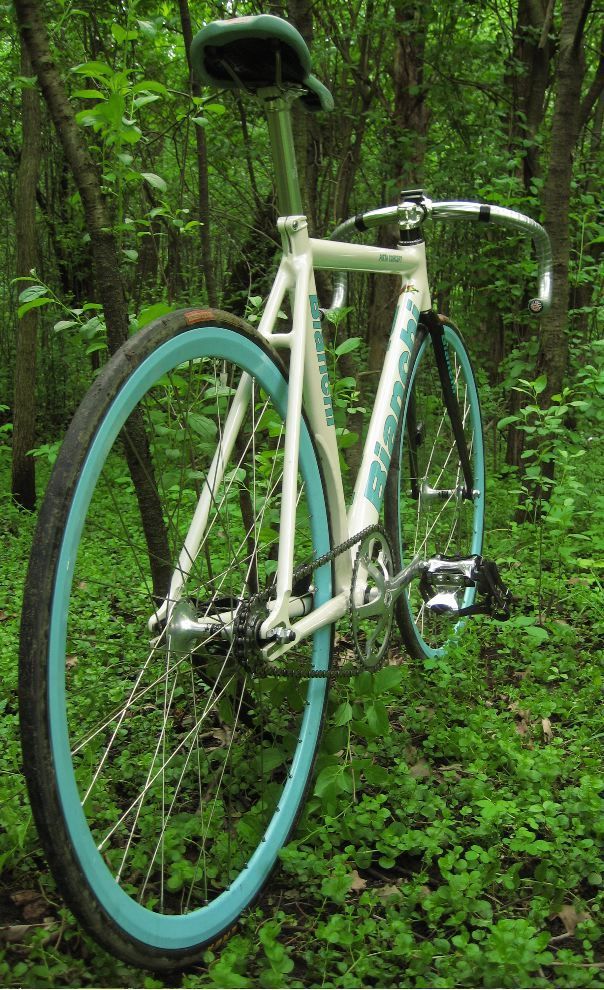 …and one with celeste Velocity rims.