That is like the shitty third wave ska of bikes.
That's a really horrible thing to say about shitty third wave ska.
You're right. That was pretty mean.
Most bikes will be turds
Nahbs is both the best and worst part of the cycling industry
That Geekhouse is so goddamned stupid.
That's a really horrible thing to say about stupid…
I mean,
Meow?
shows so clearly that they have no fucking idea what they're doing
the classic NAHBS Cargo Cult Porteur (w/ sweet fixie base)
Marty should have stuck to mtbs
[quote=TimArchyLime]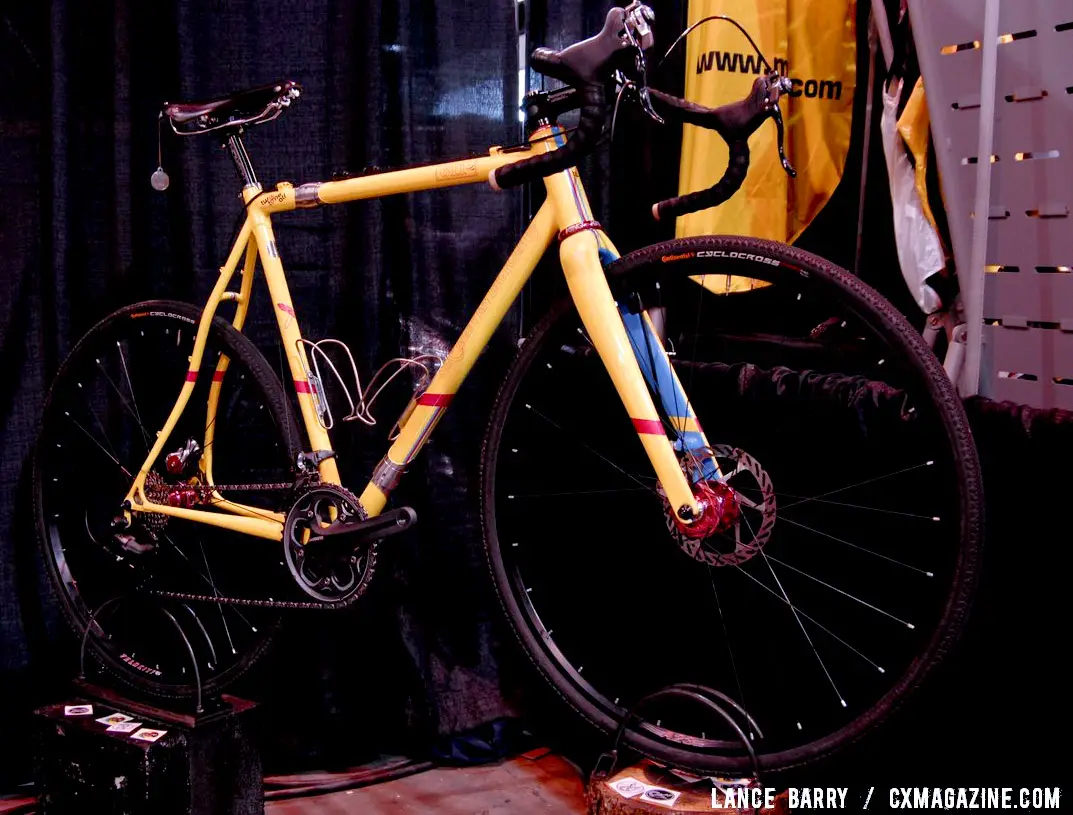 Hate to do it to my bro Jon, but Retroshift? Really?[/quote]
Retroshitf is for when you're a cheap bastard, not for when you're building up a custom frame.
Or had a pile of incomplete projects in the storeroom that they could throw together to justify expensing a trip to Denver.
this has the potential to be badass, but there are also indicators that it may mark the emergence of the adventurefop chariot

the heck is going on with the alfine crank?
Tour divide bikes are the new randonneur bikes are the new (singlespeed) cyclocross bikes are the new fixies?